NYT Editor Skeptical About Amazon Expose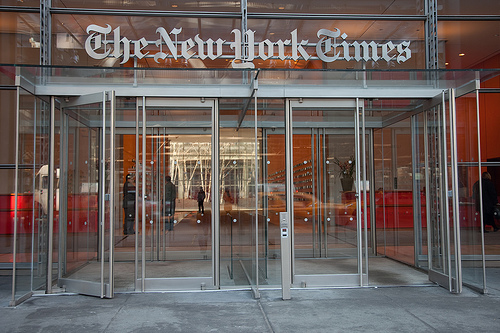 Public Editor for the New York Times, Margaret Sullivan, showed some doubts as to whether the expose shining a light on the work practices of ecommerce giant Amazon (NASDAQ: AMZN) was completely factual, mostly drawing issue with the heavy use of anecdotal evidence.
The article exposed Amazon for treating its employees with hostilities and creating a hostile work environment where a work-life balance was not encouraged, CNN Money reported. Amazon CEO Jeff Bezos was quick to respond, noting this was not a version of Amazon that he is familiar with and denied the claims.
While not explicitly denouncing the 5,700-word article specifically, Sullivan was able to get her point across that the anecdotal article, while the authors did interview 100 current and former employees, probably was not enough evidence to write a piece of this caliber.
"The evidence against Amazon, while powerful, is largely anecdotal, not data driven," Sullivan wrote, according to CNN Money. "And anecdotes can be used and interpreted in any number of ways."
However, the article did have one staunch defender amongst the chaos that ensued after its release: Time Executive Editor Dean Banquet. Banquet, in the comment section of the article, claimed the article holds up and that he loved it, CNN Money reported.
"I reject the notion that you can report a story like this in any way other than with anecdotes. You talk to as many people as possible and you draw conclusions. That's the only way to approach it," he wrote, according to CNN Money.
This is a question of ethics. Is it OK for a journalist, or in this case, journalists, to use anecdotes as hard evidence? The New York Times thinks yes, it is.
The New York Times is highly regarded as the journalistic standard, in a general sense, with Pulitzer Prizes and numerous other awards to back up the claim. So, if the New York Times says it's OK, is it?
For more business and financial news, click here.
*This is editorial content and expresses the opinion of the author.