​What to Expect from Costco Earnings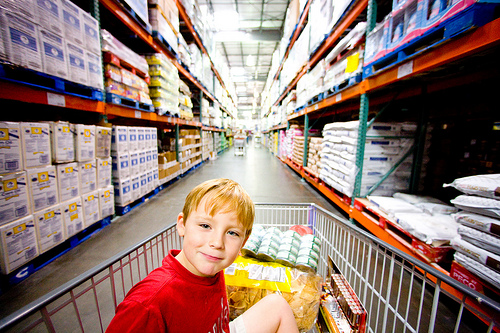 Outlook is positive for Costco Wholesale Corporation (NASDAQ: COST), with the earnings report for the quarter ending August 2015 due after market close Tuesday. Analysts' are expecting $1.66 earnings per share, higher than last year's $1.58.
With membership growth increasing and boasting a 90% retention rate, positive profits remain stable and a relatively safe option for investors. Costco has consistently beaten its previous earnings for the past four quarters.
Currently, shares are currently trading down .15% at $143.34 after opening at $143.04. Costco has a market cap of $63.86 billion.
Veering from the Competition
Costco has been able to maintain its position at the top of the food chain within in market due to a number of factors. Mainly, the wholesaler has what current customers are looking for, and for the right price.
Costco is the largest retailer of organic groceries, a market that has boomed recently, according to Business Insider. Because Costco can offer these products on such an enormous scale, it is consequently able to keep prices marginally lower than competitors.
Currently, Costco is set to sell approximately $4 billion with of organic goods in 2015.
"It's where we shine in terms of quality and value and I think that's nothing but a positive for us going forward at this point," Costco CFO Richard Galanti said in an earnings call according to Business Insider.
Costco also sets a very high industry standard in terms of the treatment of the corporation's workers. It currently is one of the only companies of its kind to offer benefits to workers as well as stock purchase enrollment plans, according to Industry Leaders Magazine.
Other highly successful companies like Chipotle (NYSE: CMG) and Starbucks (NASDAQ: SBUX) have recently cashed in on this trend, offering benefits, high minimum wages, and in come cases, college tuition reimbursement to employees.
Comparison to Last Year
For a 52-week comparison, Costco boasted profits of $516 million, equaling $1.17 earnings per share. Revenue shot up 1% to $25.
For more business and financial news, click here.