Under Armour Sports Star-Studded Women's Campaign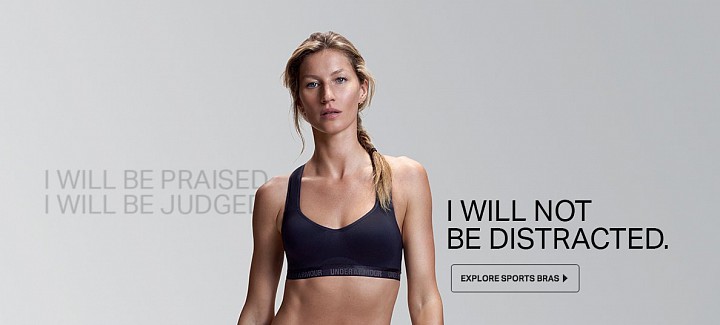 Under Armour (NYSE: UA) is taking a jab a lululemon (NYSE: LULU) and Victoria's Secret, lining up a star-studded sports bra campaign. 
Some of the spokeswomen include World Cup Champion skier Lindsey Vonn, model Gisele Bundchen and ballet dancer Misty Copeland, among others. According to Business Insider, the campaign is focuses on challenges the women have faced and the way they have overcome them. 
"We believe that a woman shouldn't have to compromise or settle in any area of her life, and that includes her choice of sports bra. We're starting a real, organic, and emotional conversation with women about what they want and need in their bras, and we're backing it up with best-in-class product that eliminates distractions and allows her to focus on performance," said SVP of Brand Marketing Adrienne Lofton in a press release, according to Business Insider. 
For more business and financial news, click here.