TurboTax Resumes Service After Security Scare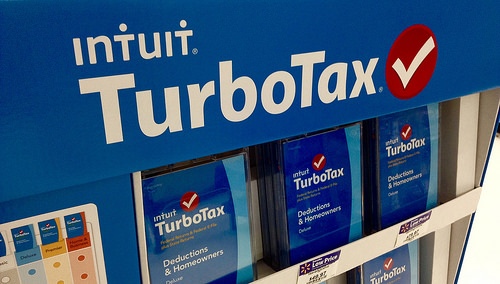 Image Credit: Flickr
It's tax-filing season and, in accordance with their civic duty, citizens across the United States will be filing their taxes within the weeks to come. Citizens in Minnesota and Utah, among other specific states, decided to file using the e-filing software Intuit TurboTax (NASDAQ: INTU). However, those customers experienced a slight problem. Their taxes had already been filed.
The e-filing service briefly stopped operations due to fraud reports, according to CNN Money. Company officials threw red flags when customers logged onto the platform to file taxes but found their taxes had already been filed. Identity thieves need the social security numbers of those they are filing taxes in the name of, allowing them to collect a stolen refund.
Intuit, the company that owns TurboTax, announced it would be running a security investigation that remains ongoing. The e-service resumed functioning Friday, CNN Money reported.
According to CNN, more than 29 million people used TurboTax to e-file their taxes in 2014.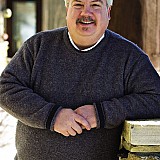 Rob Douglas
Editor Identitytheft.info
The recent concerns over the security of taxpayer information at TurboTax highlight the reality that Tax-Related Identity Theft has reached epidemic proportions. In recent years, the problem has become so pervasive that the Internal Revenue Service (see: http://www.irs.gov/uac/Taxpayer-Guide-to-Identity-Theft) and the Federal Trade Commission (see: http://www.consumer.ftc.gov/articles/0008-tax-related-identity-theft) have devoted considerable resources toward educating taxpayers about this specific form of identity theft and fraud. In fact, the FTC just concluded Tax Identity Theft Awareness Week as part of its stepped up efforts to spread the word about this issue (see: http://www.consumer.ftc.gov/features/feature-0029-tax-identity-theft-awareness-week).
The troubling reality is that there is an active and thriving black market for taxpayer identification information. Couple the fact that identity thieves and cybercriminals can easily steal and/or purchase taxpayer identification information with the fact that the security used for online filing has been less than adequate and it is easy to see why a significant number of Americans are finding that their identity has been used by criminals conducting tax refund fraud. (for a specific example of the black market sale of taxpayer information related to the TurboTax concerns, see: http://krebsonsecurity.com/2015/02/citing-tax-fraud-spike-turbotax-suspends-state-e-filings/).
As we get deeper into the tax filing season, there will be a significant number of Americans who will receive a notice from the IRS or their state tax authority informing them that a return has already been filed under their taxpayer identification number (usually their social security number). If that happens, the taxpayer should immediately contact the notifying agency to report that the previously filed return is fraudulent. They should also file a report with their local police department as an official record with the police can be of use when filing other forms related to the incident. For an extensive list of appropriate steps see this information from the IRS:http://www.irs.gov/uac/Taxpayer-Guide-to-Identity-Theft. Further, for Tax-Related Identity Theft involving a state tax return (as in the TurboTax incident) victims should contact their state tax authority directly. However, the federal guidance will be similar, if not the same, as each state.
One final precaution. Before using TurboTax, or any other online tax filing service, insist on two-step authentication – a method where the service will send a one-time code to be used in conjunction with normal log-in user name and password. This easily implemented additional layer of security will alleviate most of the risk of having online tax filing information stolen from the tax filing service.