New Camaro Set for 2016 Release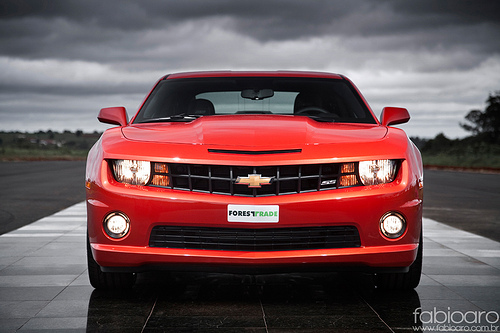 Chevrolet (NYSE: GM) is set to release its newest Camaro convertible as early as 2016, with a model approximately 200 lbs lighter than the previous. The model offers a quiet and comfortable drive while offering the performance level customers search for in a Camaro. 
"The 2016 Camaro coupe will set the benchmark for the segment in terms of technology, performance, and design," said Todd Christensen, Camaro marketing manager, according to USA Today. "Adding the most sophisticated top in the segment brings another level of refinement."
According to USA Today, the leaner body of the model will translate into better overall fuel efficiency. 
"From the beginning, the Camaro's architecture was developed to incorporate a convertible with uncompromised driving dynamics," said Al Oppenheiser, Camaro chief engineer, according to USA Today. "Customers will appreciate what they don't feel: quivers, cowl shake or an under-damped chassis typically found in a four-seat convertible."
For more business and financial news, click here.