Majority of Americans Have More Credit Card Debt than Savings
Image Credit: Flickr
Between mortgages, utility bills, car payments and other expenses, credit cards like American Express (NYSE: AXP), Visa (NYSE: V) and MasterCard (NYSE: MA) can seem like an alternative to get what you need, and get it fast. 
However, credit card debt can be crushing. For almost one-quarter of Americans, credit card debt outweighs the amount of savings they have set aside, according to a recent report by Bankrate. This statistic primarily includes adults ages 30 to 64.
"People don't have enough money for unplanned expenses, and if they have more credit card debt than emergency savings, it's a double whammy," Bankrate Chief financial analyst Greg McBride said. "In the event of unplanned expense their options are limited."
According to the report, 58 percent of Americans admitted to saving more than the amount of debt they owe to credit companies, up seven percent from last year. However, the pay rate since 2011 has not increased much, allowing Americans to save, but not much more than before.
Some analysts suppose this is an after affect of the most recent economic recession.
The lack of financial safety net is concerning with more than half of Americans likely to experience an emergency within a year, Bankrate reported. For example, if a loved one needs costly medical care or a member of the family loses their job, a financial cushion is crucial.
"It's difficult for people to really move the needle on savings when their income hasn't grown," McBride said, according to Bankrate.
Financial experts recommend having about three to five months worth of expenses saved. That may seem easier said than done, however, simple saving strategies can be put into place in order to achieve financial goals.
Saving at the beginning of the month may be one solution to reaching a long-term savings goal, CBS reported. Further, automatically transferring a certain amount into a savings account with each paycheck can add up, without even realize the money has gone.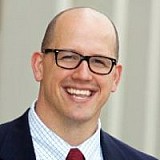 Paul Hassebroek
Investment Advisor VW Advisors
Americans need to save for retirement and manage their debt. I recommend taking advantage of any employer retirement plan first to maximize the employer's match to your contribution. After that, focus on paying off high interest, unsecured debt first. I also recommend reviewing your debt with your advisor to see if there are any ways that it can be refinanced to maximize your monthly payments. I wouldn't worry with paying ahead on a car or mortgage at this point. After tackling the first two, I would then start building up your savings with the funds you were applying to your unsecured debt.
If you're caught without a emergency savings account or cushion, a serious medical event or the loss of a job can quickly put you behind. As soon as possible, I recommend building up three to six months of monthly income in savings so that out of the ordinary things like a new furnace, a medical bill, or the loss of some income doesn't cause more stress than necessary. Without a cushion, you may end up borrowing money to cover costs in the short term, which leads to higher interest expenses, and less money available for retirement investing.
Although a young person may not hire a financial planner in their 20's, it definitely makes sense to begin planning as soon as possible. One possible source is a employer retirement plan like a 401k. Many times the plan provider has material and advice available for the company's employees for free. I also recommend focusing on the long term when considering adding debt. In a situation like a car or that 0% interest TV or computer, it's easy to get excited at the time of purchase, only to have regrets down the road when the payments are no longer convenient for you. Lastly, I advise investors to be conscious of any costs or lockup periods when choosing an investment vehicle. Focus on low cost, no load investments and if you want to hire a professional, look for a fee-only advisor or a CFP.
For more information about Paul, click here: http://www.vwausa.com/about/