SFX Entertainment Back Up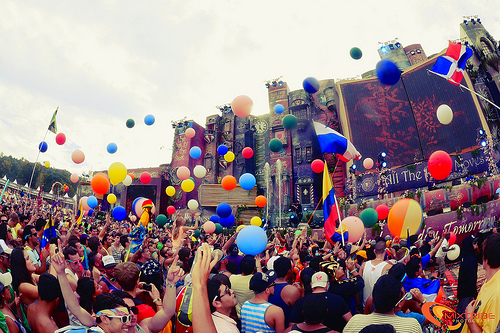 Shares are currently trading up 6.14% at $0.45 after opening at $0.42. The company currently boasts a market cap of $47.05 million.
Disaster at TomorrowWorld
According to Billboard, the music festival was interrupted Sunday, when severe weather blocked access to much of the parking lots and drop off points for day pass holders. The promoters soon announced that Sunday's events would only be available to those already camping at the event, leaving thousands of festivalgoers stranded, literally in the mud.
According to the report, attendees did not have access to Uber, although it was one of the festival's sponsors, or the festivals shuttles which were also shut down due to the weather. This lead those stranded waiting in lines for hours truing to hail cabs or simply sleeping on the ground.
The festivalgoers that were denied access to Sunday's events will receive refunds, according to Billboard not only for ticket sales, but parking, shuttle costs, locker costs and VIP upgrade packages, as well.
A statement from a festival representative said:
"Today, Sunday September 27, TomorrowWorld will be accessible only to visitors currently camping onsite at DreamVille. We take the safety of all of our visitors very seriously. The rainfall since Thursday resulted in limited capacity of festival parking fields, drop-off locations, and the shuttle system. Festivalgoers with day tickets, guest list tickets, and anyone not already camping at DreamVille will unfortunately not be able to access today's events. Food and entertainment will be provided for the visitors already situated in DreamVille. The refund policy for affected visitors will be announced as soon as possible.
Following the decision to limit access to festival grounds due to safety and logistical concerns stemming from inclement weather, TomorrowWorld this evening issued refund information to attendees through their official website, social media channels, and via direct email to ticket holders."
For more business and financial news, click here.