Under Armour Under Military Fire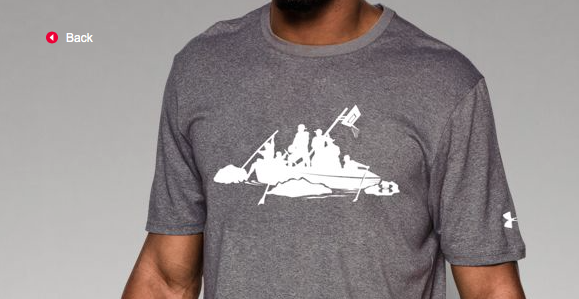 Under Armour (NYSE: UA) is taking an iconic image off the shelves. 
According to CNN, the athletic clothing company came under fire recently when it released a T-shirt titled "Band of Ballers" depicting a group of three raising a basketball hoop in the same fashion three marines did in the battle of Iwo Jima in World War II. Some members and supporters of the military were offended by the item, prompting the company to de-shelve the item and issue an apology. 
"We deeply regret and apologize that a t-shirt that was not reflective of our values in honoring and supporting our country's heroes went on sale," the company said in a statement, CNN reported. 
For more business and financial news, click here.