Sears Selling 254 Locations in Lease-Back Initiative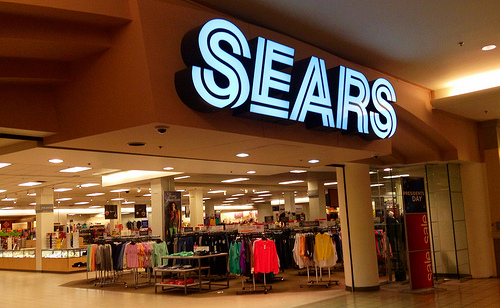 Sears Holdings (NASDAQ: SHLD) shares are up almost four percent, according to The Wall Street Journal, hitting $34 in pre-market trading. This high comes after an announcement by Sears, stating it plans to generate money through its real estate.
Sears plans to raise $2.5 billion in cash by selling 254 Sears and Kmart locations and leasing them back, WSJ reported. The companies merged in 2005.
According to the WSJ, this real estate opportunity is a chance for shareholders to buy even more assets, while boosting the company with the cash it needs. One company, Seritage Growth Properties, has already made a deal with Sears, vowing to purchase properties and lease it back.
Wall Street Journal commenter Christopher Bischof said:
Sears has an old store in Brooklyn just off Flatbush Avenue, not far from Prospect Park. It has a massive parking lot, which would make a great site for a massive residential real estate development.
"Lampert could probably generate a lot of the cash he's looking for by selling that one site. Or, he could sell it Walmart. Unfortunately, the NY City Council has been blocking Walmart's entry into the five boroughs."
Wall Street Journal commenter William Ledsham said:
"I have rarely seen such a massive destruction of value in my investing career. Fast Eddie continues to spirit assets out the back door, leaving the bondholders with the empty box that they were in."